I've been in a rather comfortable position for 4 years, going on five. It is not ideal, but anything is better than homelessness. In this time I've accomplished a lot of written material. Books, articles, online magazine. I can't say what is the expected rate of exposure in such a profession, since it is my first time. I have very few I can speak, or consult with in regards as to how to market my work effectively and in my limited capacity, have been playing things by ear.
There is no formula for my outreach, I've learned to simply exist and not aim for a targeted audience. This has been amplified, in light of the compound restrictions of Covid-19. For the time I've been in my new home, things were already dicey without me going and getting a DWI; but even before my present court cases, I had no ability to go out and find 'respectable' work. (An occupation that would show people that I'm not a laz-about.) This has become the prime focus of those employed. Merely to impress their friends and family with their aptitude for responsibility; not at all to advance their individualized standards of living.
It was even said among the ignorant, who were better off keeping their mouth shut that, " If you have no work and the national economy has you down in the dumps, find an employer and tell him/her you will work for nothing, in hopes that when he/she prospers, they will remember you and you'll prosper too." It was rather mortifying to hear anyone say that in response of yet another financial crisis after we just received a mental reprieve from the last. To think anyone would settle for less in life.
I never imagined that I'd find myself unemployed or meagerly employed for these past 4 years and not hear from those whom presume to have some said control of my immediate comfort, tranquility, income, freedom of movement, and my 'defined-piety.' They are the authority, because they own a said property and I do not. I don't even pay rent. Never mind I can't and I agreed to work and 'do' for the peace that comes with living, I am an American serf and have found that I have no ability to live comfortably in this home I've resided in for 4 years, due to the obsessive oversight, monitoring and asinine control of this said authority.
An authority most assuredly would not support my NSFW material, this is why I have not asked. Has shown no support of my thesis on the injustice being placed upon the male species. An authority who view any law set by the judicial system of the greater states in America to be incontestable and are willing to throw anyone 'accused,' and not found guilty of a crime, into prison.
An authority that places more value on their own decisions above that of others, good or bad, and will not spend money on a venture they did not think of first. Are willing to say no to an idea, because this serf gave it, only to turn around and use the very idea when nothing else materializes.
An authority that places no value on literature, lest a 'Christian,' published it, which for a mind as 'I' this is far too insular. How many Christian millionaires do you know? Since it's yet to be achieved, this authority, I am sure believes all the wealth in the world is achieved by the deceitful and shrewd. Which this has proven true, I still hold out that a good idea to make money is a good idea; no matter the source.
Because of this eminence dislike, this authority has for today's Pop-culture, video games, Hollywood, Libertines, eating to excess, women who display themselves as models, nudity, cigarettes, wine, violence that prescribes a winner and loser, the competitive spirit, a desire to achieve and or have a plain disregard for my guild as an institution; The four years I have lived among those who refuse to be influenced by the world of art and have written dissertations against the imagination or what can be achieved from dreams and see the Liberal arts or corresponding studies to be a waste of the human intellect, it is clear to me that any said future here is not to be had.
Unless you are slaving the hours away in monotonous, soul-eating, assembly-lining efficiency, you are not working or equally as debasing, if you are not earning a wage through small-business trade or scuttling through industry on a community college degree, you've amounted to very little.
None of these observed beliefs limit anyone from securing an income in the world of art. The main hurdle is the slew of bad publicity solicited by this authority on morality and those who boycott the enterprise of creation and conscript others to follow them in this protest of contemporary art, due to upholding prudish prohibitionists beliefs.
It is this life of secrecy and learning the language of dualities that has endeared you all to me. I can speak freely with you and in sharing my fantasies or dreams, I hope to encourage others to feel free to do the same and enjoy the bounty that comes with such a healing process. I really can't imagine how else I would have survived these past four years, if I did not think what I wrote or had to share was not making an impact. For some of you it has and that makes all the difference.
There are times when I wish I was a bit wealthier- Then I could give more money away. There are still many artists/anthologists/models/creatives that I'd like to collect from.
Well that is just what as surfaced on my mind in the last few days while I was working on my latest, "Bad Guy," page: https://www.newgrounds.com/art/view/adventvoice/bad-guy-page-12-return-of-the-head-hunter
I have been doing a lot of great work, at least work that has filled my time and aided me in forgetting my financial woes for a while. I have been digging into the past and shaping from my memories an interesting way to tell this story of the Dream Weaver. As the story progresses, of course new characters come to play.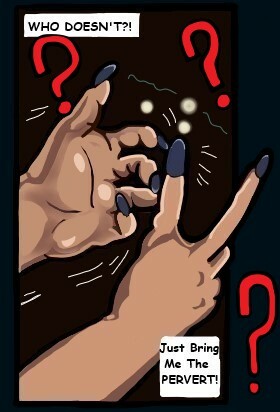 My current issue if deciding who this character is supposed to be. I set up a casting character poll on twitter: https://twitter.com/Scope2Mars/status/1307060249229250560?s=20 I hope some one answers and helps me out a little bit. I mean I gave categories but at this point in the tale, anything is possible.
I have a sword wielding Gopi, who comes around from time to time with her talking skull to remind the world what Amnesty International and organizations like it stand for.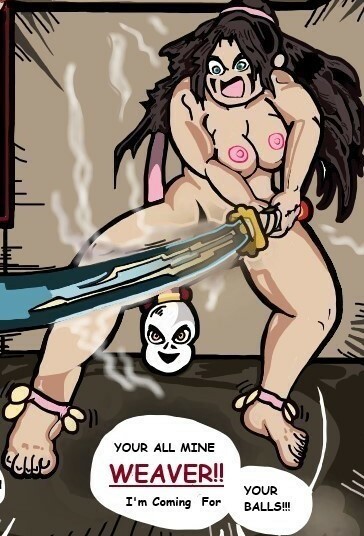 I am certainly up for more surprises for myself and for you as a reader. I also have not decided what this new character wants of the Dream Weaver, but I remember when I was in college or attending University and how those that prescribed to the philosophy of Amnesty International, or the Feminist Movements of the early 2000's: when TLC devised airing episodes of the 'stay at home-dad,' and LifeTime Television continued to warp the minds of American youth into believing all men beat women or want to rape them. Sigh...There was a moment when in the back and forth of my relationship with my son's mother, When she was still an Evalesco model and cat-walking, she asked me to use my dick to save her friend from a terrible sexual experience. We argued over that for a while. She was convinced that if I fucked her friend, she would not go off and fuck some guy that would give her an STD or worse, bad sex and it was fine for me to fuck her because she agreed to this encounter. Of course if she found me with anyone she did not know prior to, or I felt the need to not tell her about, I was 'cheating,' and a liar, and she was free to go back to her boyfriend, as she did every night.
What a time college was. I still get a headache from this conversation. Of course I told her I would not fuck her friend...besides I took the annoying woman back to my place and we watched movies but she was not interested in having sex with me and wanted the other guy. I was not in a mood to compete and to show I was better, so I let it be. Told her, her idea sucked and she owed me a nut. She came over, finished me off, and went back to her boyfriend, while I drank my sorrows away in the hotel bar. Wanting love and never finding it.
I was thinking of using that conversation again for this new character. "Save her with your dick Weaver!"