Holly Taledo! I leave for a few hours and the first thing I see are a bunch of new followers!!
Thank you: https://davanteb46.newgrounds.com/
https://biteb32.newgrounds.com/
and long standing followers for always giving me great content to read, dive into, and critiques to make the art better.
There is a comment section, don't be afraid to flood it.
Where I live we have three days that we can cool off on since we work so hard during the week.
I am the sole producer of the present collection and continue making sketches and spread sheets for upcoming sequences. I am betwixed on Skull-fucking as the next theme, or if I should continue "Bad Guy," to 15 pages and makes illustrative splits in between the edition.
Push "French Connections," to present different lovers, and show off Cheryl Bennete a bit more in a bikini. I love those tits.
A lot of my friends have been asking where can they publish some of their fantasies and have access to the kind of traffic brought by twitter, that stands to lay claim of everyone's IP's.
I would love to tell them to use me: https://avproductionsblog.wordpress.com/2020/09/27/september-brings-on-the-fall-pink-collection/
I am the sole writer of this blog space and because my work is so varied, there is room for lots of alternative media.
I can turn my publication into a broader forum document for hire.
I am really liking this idea. More and more.
What kind of content am I looking for?
All of the things that make reading about those who don't need the money of constituents or appeasers to reach the world about stories that move them. Events and treads that occurred that inspire others to create from their dreams.
Aside from that. Anything that makes people happy about being American!!
Land of the Free, where people can buy art and hang it on their walls.
They can buy clips and load on their smartphones.
They can take events in the news and give them a comical spin.
Anything for a laugh and distract from current financial troubles.
I also would not mind knowing what the winning numbers are. I am going to need to find better means to incur and income since I have lost a few contributors recently who don't see smut as a profitable venture.
Should a Sex Offender be made to cancel his high-sexed magazine due to his past infractions with the law? https://www.researchgate.net/post/What_do_you_think_about_sex_offender_registration_Does_it_have_punitive_effetc_How_its_accordance_with_human_rights_laws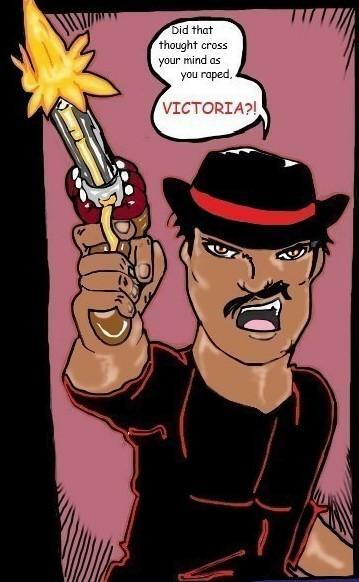 https://sentencing.typepad.com/sentencing_law_and_policy/2012/05/can-a-sex-offender-ever-have-a-fresh-start.html
https://repository.uchastings.edu/cgi/viewcontent.cgi?article=1163&context=hwlj
http://www.annarbor.com/news/a-young-man-struggles-with-the-sex-offender-label/
I am inclined to say NO.
People have shaped a misconception about my overall presence. My main focus is not to peddle sex. It is to ask the question of reform in regards to a man's right to Double Jeopardy and other statutes that suggest one can not be prosecuted for the same crime twice. Each situation has to be viewed from the context it proceeds and convoluted by stacked on requirements.
People have forgotten that in a free society, the right to publicize, the right to literate, illustrate and form an assembly, can never be taken away.
I am in desire of building a platform that protects the right of man, to his 'locker-room,' talk and not clear decked for colorful langauge.
Some would suggest that there is no defense for it.
That is where I interject.
The defense is held in constitutions as gratifying as those that protect the right to publicize about current events as if they are as real as President Trumps empty bank account.
Fort Knoxx was raided and Trump has never paid more than 750 dollars on taxes. I bet those ties where made in China.
I am in America and I am free to say that.
As I am free to illustrate Redemption for a Sex Offender.
That's 300,000 dollars in potential workforce aid because most of them rot in prison. An untapped labor force.
I want it for the grace found in literature
Those of you without this issue may consider themselves safe from censorship. May deem your content to be above board, whatever that means.
Because you publish what is approved? Because you don't rock the boat and disagree? When that become the standard for creditability?
Stand tall and observe that if I am not allowed to continue, neither will you because everyone is of differencing opinions on all global issues.
So if you would like to haggle with me, be sure to leave contact information in a inbox message.
That is all I really have to add for this week. Stay horny friends.
https://twitter.com/Scope2Mars/status/1310583679920623616?s=20